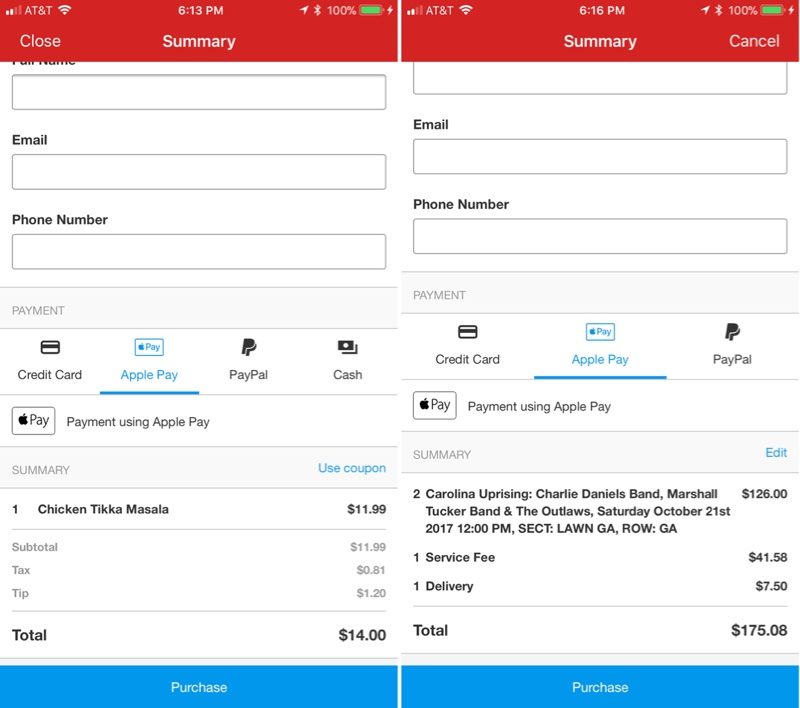 Yelp's iOS app received a major update today, introducing support for Apple Pay for the first time.

With Apple Pay support, Apple's payments service can be used to make purchases from local businesses through Yelp for things like delivery or takeout food.

When you make a purchase and then go to the checkout and payment process, Apple Pay is now listed as an available purchase option in the Yelp app alongside credit card and Paypal. Apple Pay is a purchase option for a wide range of items within the Yelp app, including...
Published By: MacRumors - Wednesday, 11 October, 2017