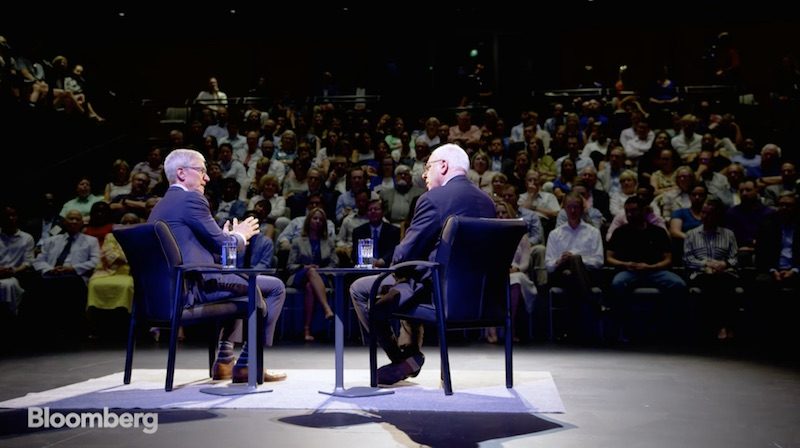 Bloomberg Television today published a full-length interview between Apple CEO Tim Cook and David Rubenstein, one of three billionaire founders of private equity firm Carlyle Group, following a brief preview last month. The conversation took place at Cook's alma mater Duke University on May 13.

Cook reflected on a wide range of topics, including his education and career path, relationship with the late Steve Jobs, the Apple Watch's life-saving capabilities, politics, and social issues such as privacy, immigration, and equality.

On the subject of Apple's earnings:Rubenstein: You've now been the CEO of...
Published By: MacRumors - Wednesday, 13 June, 2018