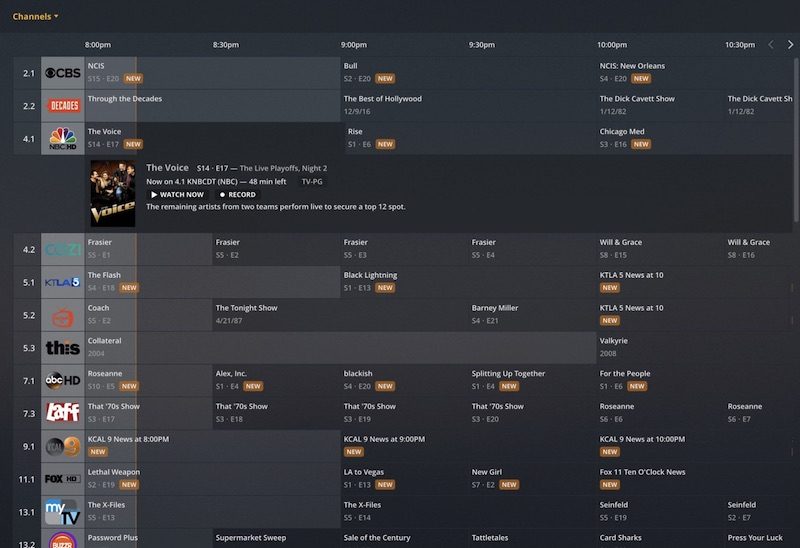 Plex's new Live TV grid view, which is designed to allow customers to find TV shows and movies through a traditional grid-based user interface, is now available for Apple TV.

The grid view is available for both live TV content and content saved using the built-in DVR functionality in Plex. It first rolled out on the web in June before launching for tvOS today.

Grid view organizes TV shows by channel and time of day, much like a standard cable TV guide, with a scrollable timeline format for an overview of what's...
Published By: MacRumors - Thursday, 12 July