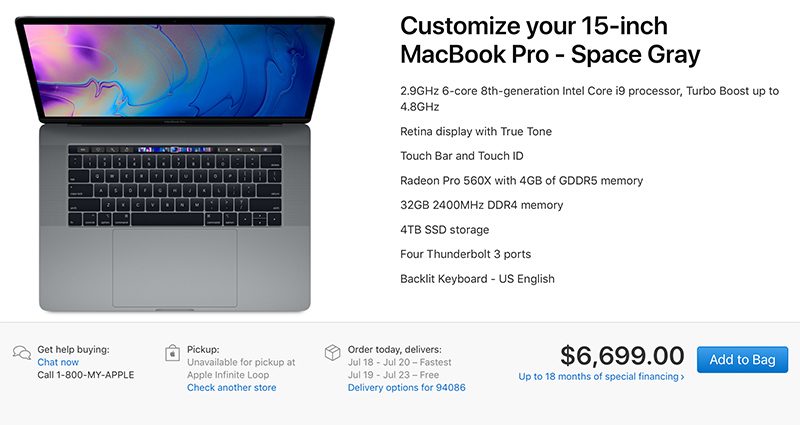 Apple's new MacBook Pro models come with faster processors, more maximum RAM, and higher capacity SSDs all aimed at Apple's professional users, but none of those upgrades come cheap.

Base prices for the 13 and 15-inch MacBook Pro models are unchanged from last year, with pricing on new 13-inch models starting at $1,799 and pricing on new 15-inch models starting at $2,399, but build-to-order customizations can tack on thousands of dollars.

The maximum stock $2,799 15-inch MacBook Pro ships with 16GB RAM, a 512GB SSD, a Radeon Pro 560X graphics card, and...
Published By: MacRumors - Thursday, 12 July