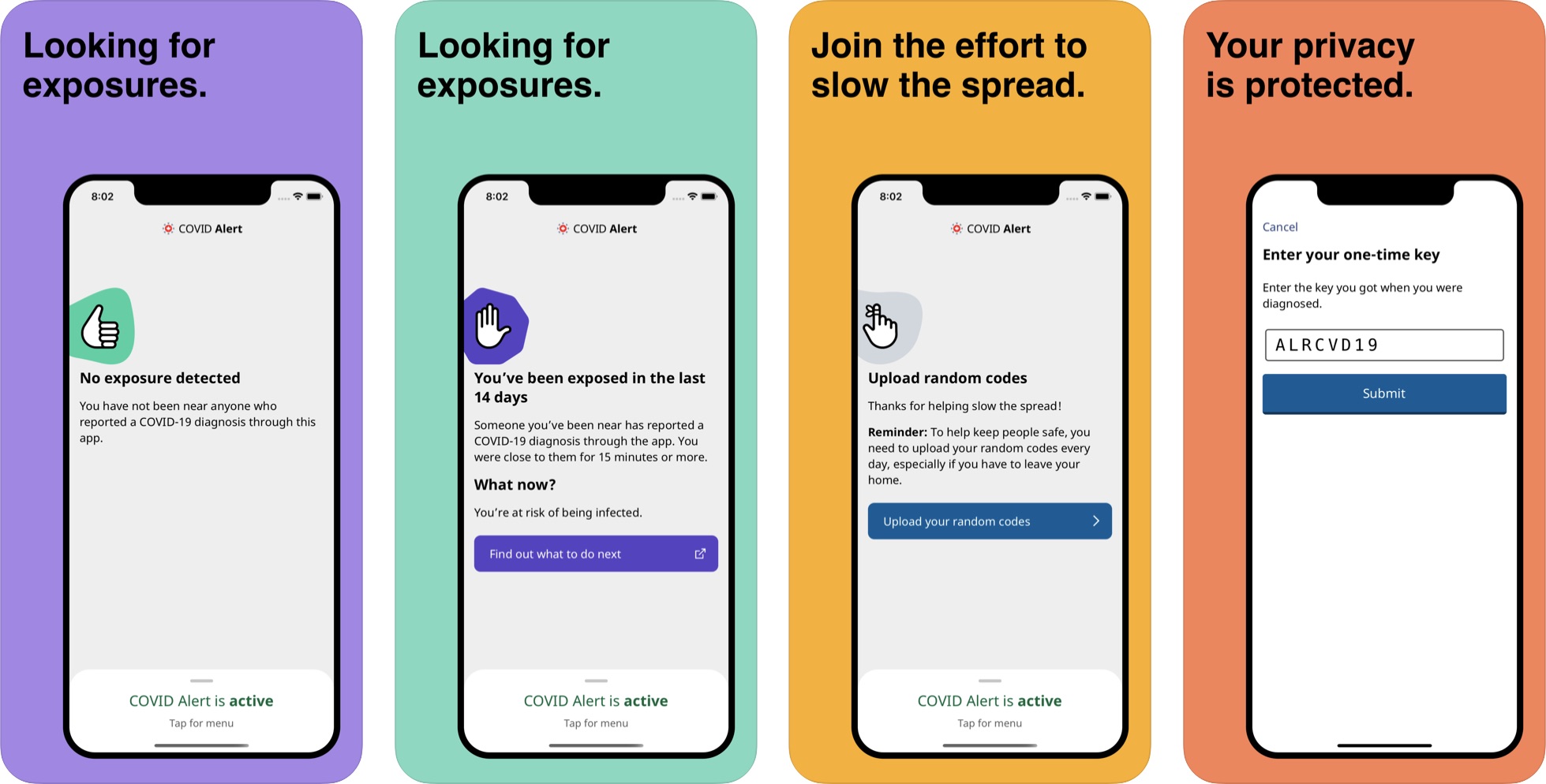 Canada today released a new COVID-19 contact tracing app called COVID Alert, as noted by iPhone in Canada. COVID Alert takes advantage of Apple and Google's privacy-focused Exposure Notification API to alert people when they've come into contact with someone who has the coronavirus.

As with all COVID-19 contact tracing apps, COVID Alert uses Bluetooth to exchange random, anonymized codes with nearby phones, determining how close someone is by the strength of the Bluetooth signal.

If someone with COVID Alert tests positive for the virus, they can opt to enter that information...
Published By: MacRumors - Friday, 31 July