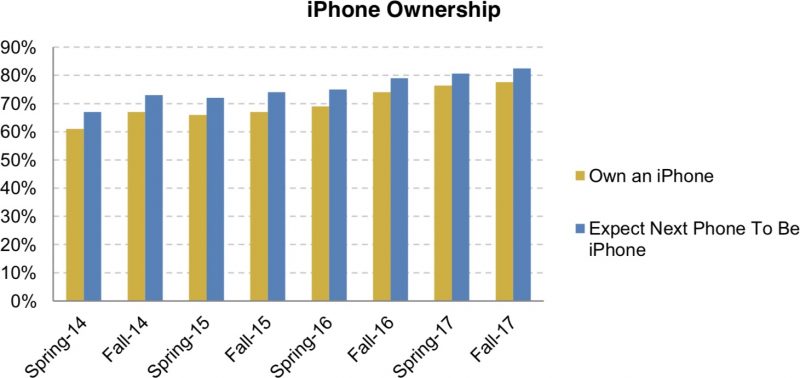 The iPhone's popularity among teens continues to grow, according to new data gathered by investment firm Piper Jaffray for the fall edition of its semiannual U.S. teen survey.

78 percent of teens surveyed own an iPhone, up two percent from the spring 2017 survey conducted earlier this year. 82 percent of teens said their next smartphone will be an iPhone, the highest amount of interest ever noted in one of these surveys.

This jump in interest can perhaps be attributed to the 2017 iPhone lineup, which includes the iPhone X with an...
Published By: MacRumors - Wednesday, 11 October, 2017